Friday December 7 (and, possibly, Thursday Dec 6) 2012
Lund University, Sweden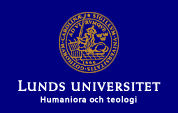 http://tinyurl.com/bvgfmga
We invite abstracts on any topic in Social Epistemology (i.e., both formal and informal work) for presentation at the above workshop. The past four workshops have primarily dealt with formal models of belief polarization, information cascades, echo chambers, and pluralistic ignorance. Novel contributions addressing these themes will be treated with priority, likewise for results obtained from agent-based modeling.
To contribute, please submit a max 500 word abstract on or before 8 October 2012 at:
http://tinyurl.com/cyo64y9
Following a blind review process, please expect decisions within two weeks.
Travel cost covered/subsidized, room and board provided.
Principal investigators
Erik J. Olsson (Lund) & Vincent F. Hendricks (Copenhagen)
Organizers
Frank Zenker & Carlo Proietti